End of Life Vehicles MGFs or MG TFs wanted at MGFnTFBITZ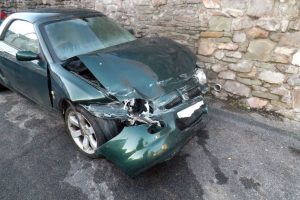 If we cannot help you save your MG for what ever reason, let us take your car on and try to save it.  We look to save as many MGFs and MG TFs as we can,
Our Facebook link provides details of MGF & MG TF cars we have saved, renovated and returned to the road.
With better rates than scrapyards pay, any condition is considered, accident damaged, MOT & head gasket failures, abandoned projects or just generally unwell in need of some serious attention
Collection can be arranged with our friendly reliable recovery company that collect promptly and no quibble cash paid on arrival, rather than resigning them to the scrap heap to be cubed,
with many useful parts being wasted.
Occasionally some MGs are just too poorly and in this case it is imperative that as many parts as possible are salvaged to help breath life into other MGFs and MG TFs,
keeping them on the road and keeping the brand alive.
With the correct disposal certificates of destruction in place, you can be assured your car is in good safe hands
Please use our End of Life Vehicles form below to let us know more details of your car.