Services available at MGFnTFBITZ
An MGF & MG TF repair, restoration, renovation & preservation garage
offering servicing, welding, accident repairs, bodywork, cam belt / head gasket work, diagnostic, electrical repairs,
4 wheel alignment, MOT plus much more.
No job is too small, whether it be just advice over the phone, a hydrogas pump up to preservation or a nut and bolt full
renovation / restoration, we are here to help.
We have all the spare parts you could ever need on our shelves both new and great used condition, which leads to speedy and
efficient repairs with no waiting for parts and no delivery charges like you would incur with a traditional garage.
It really is that simple … MGFnTFBITZ is a 'One Stop Shop' for your MGF & MG TF.
Workshop facilities available at MGFnTFBITZ

Servicing / Cam Belt replacement / Head Gasket repairs / Diagnostics
Clutch / Brake and Suspension repairs & upgrades
Exhaust & Cooling system works
New & Part Worn Tyres / Exchange & Refurbished Wheels
Accident repairs / Welding / Bodywork
Electrical fault finding & repairs
Subframe & under body preservation to nut and bolt restorations
4 wheel align / MOT
MGF hydrogas suspension fluid pump up or reconditioned spheres
MG TF soft ride suspension upgrade
New heated glass screened mohair hood supply and fitting specialist
Free customer health checks
Available from MGFnTFBITZ shop

New / Refurbished Subframes
Brakes / Clutch / Cooling / Suspension parts
Standard and Stainless Steel Exhausts and Consumables
New / Refurbished Wheels / new or part worn Tyres
Engines, Reconditioned Heads, Head Gasket / Cam Belt Kits
New and used Body panels / Bumpers / Wings
Cloth Seats / Leather Seats / Interior upgrades
MGFnTFBITZ history
An established small family business specialising only in MGFs & MG TFs
Good knowledge and outstanding experience in these models
We take huge pride in what we do, treating every car as if it was our own
A fantastic customer base and we have superb reviews.
We are a true 'One Stop Shop' for all parts / servicing and repairs
For comprehensive renovation work we can ready build new subframes with all new suspension / brakes to your
specification incorporating bright powder coated colours on mountings, bracketry and braces to make your car
that bit more special whilst also giving that bit of extra protection at the same time.
With values rising, the MGF & MG TF will be a future classic.
Our weekly blog on MGFnTFBITZ Facebook page features the many variants of work and provides interesting reading
and plenty of pictures showing how your car can look as good underneath as it does on top once it has been through
MGFnTFBITZ workshop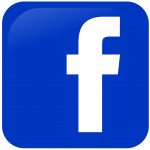 Some of the comments on one of our recent posts detailing an MG TF underbody renovation
"I could eat my dinner off that it's so clean" "stunning"
"Bloody hell mate, that is one beautiful car. The work under the car is stunning"
"Looks brilliant. I think it's about time I got up there for a chat about mine!"
"Stunning, hopefully one day mine will look like that" "Superb"