If you are looking for a starter budget MGF to get on the MG ladder, this is perfect.




MGF 1.8 mpi, 98 'S' reg, 81k in Platinum Silver, has a long MOT, 3 prev owners




Head gasket, belts and service done April last year by us and still in warranty, as new headlights which of course are a common problem, silencer replaced and brakes serviced again by us September last year. Plenty of bills / history. We have looked after this car for the last 3 1/2 years, mechanically it is brilliant, underneath is really clean, interior is in super condition with fantastic green piped seats, lots of tread on the tyres, solid sills, it does have some rust blobs on the wings but at £500 it's a steal.


We would happily drive the length of the county in this tomorrow without any hesitation,
it's a lovely comfy drive, hydrogas is pumped up, we cannot sing it's praises high enough.
Once you drive it you will see what we mean.
Bodywork issues can easily be sorted later ….. £500 gets you in the MG club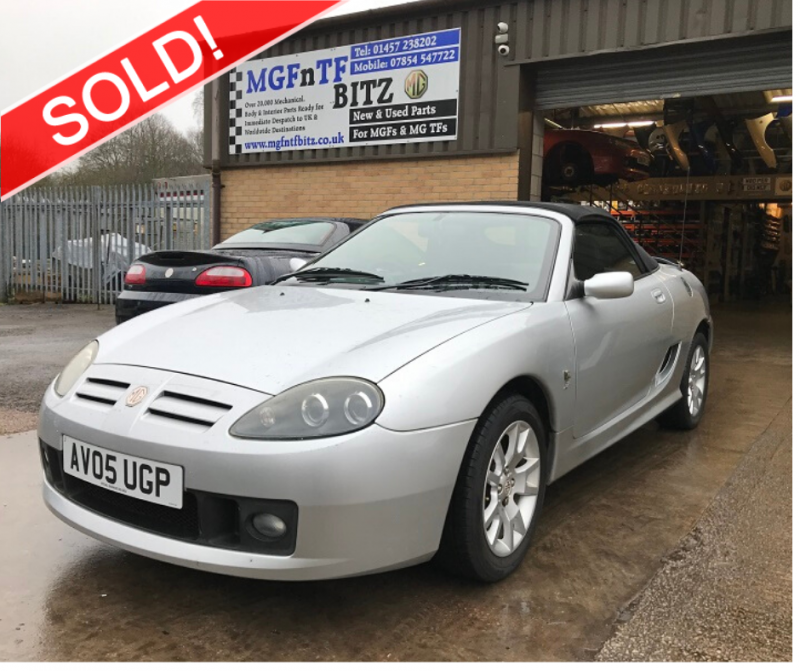 2005 MG TF 135 in Starlight Silver,
Full MOT with no advisories,
53k miles on the clock, an absolute bargain at £1400
We have replaced o/s wishbone, overhauled brakes, suspension joints, preserved the subframes, professionally repaired the drivers seat bolster, the pektron SCU has been refurbished by the legend that is Paul at Technozen, all at a cost of £805,
Previous recent bills – new exhaust in August 2019 £184 and other bills for brakes, n/s wishbone, all pretty recent for another £260. Receipt for head gasket and belts also in history £550 along with old MOTs verifying the mileage.
This car is a lovely runner, has ABS and front fogs, a great looking glass screened hood with no holes, nicks or wear marks, perfect leather seats, enhanced under bonnet accessories inc stainless bolts / powder coated rad mounts etc, new badge, nice tyres, under carriage looks great. No body rust just a few age related small dings. 2 keys / fobs. It drives really nice and we have worked hard to ensure there were no MOT advisories and sorted the usual MG niggles making sure you get a great reliable car.